Paddock Stands are used by Heavy Bikes for Chain Cleaning/Maintenance and Parking. When one has a heavy Motorcycle and they usually got for Long Rides, it becomes imperative to take care of the Bike Tyre once in a while to make sure they are in good shape and don't give you any trouble for your next ride. The Paddock stand can be used on almost any kind of motorcycle with Double Sided Swing arm. Made of heavy-duty steel to ensure durability, this stand is Powder coated to prevent any kind of rusting. The stand comes with an L-shaped Rubber Padded attachment that can be placed underneath the swing arm.
What makes it better than others?
Expandable Frame – Width Adjustable
Plastic Pads avoids Damage
Rotatable Swing Arm Rest
High Quality Wheels
Adjustable Swing Arm Mounts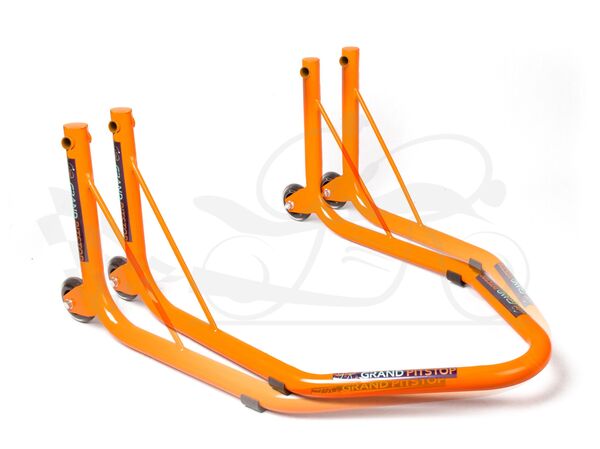 Expandable Frame – Width Adjustable
The Paddock stand is Width Adjustable. Depending on the need, the paddock stand width can be compressed and expanded based on the width needed to keep the Bike stable. This makes it suitable for ALL BIKES.
Plastic Pads avoids Damage
The plastic pads are provided in the base of the Paddock Stand for smooth movement and placement. It avoids damage to the ground and to the Paddock Stand at the same time.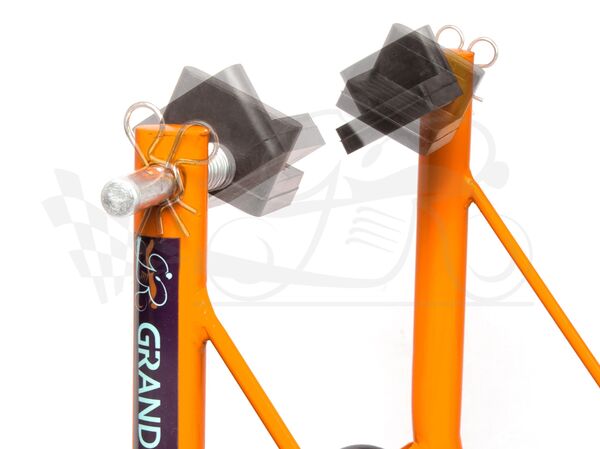 Rotatable Swing Arm Rest
The Rubber Padding provided by the Paddock Stand are Rotatable 360 Degree for strong and comfortable support to the Motorcycle Swing Arm. This facilitates easy mounting on Swing Arm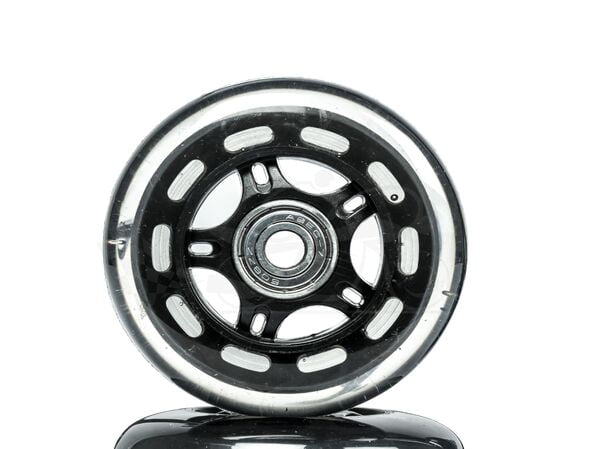 High Quality Wheels
High-Quality Double Bearing Wheels – for Smooth Lift and Maximum Stability under Load. The wheels make sure the Load of the Motorcycle is sustainable and easily distributed across the paddock stand to make it stable.
⠀